Satisfy your Cravings: Best Donuts in Jackson, TN
Posted by Beth Haltom on Wednesday, August 23, 2023 at 10:00 AM
By Beth Haltom / August 23, 2023
Comment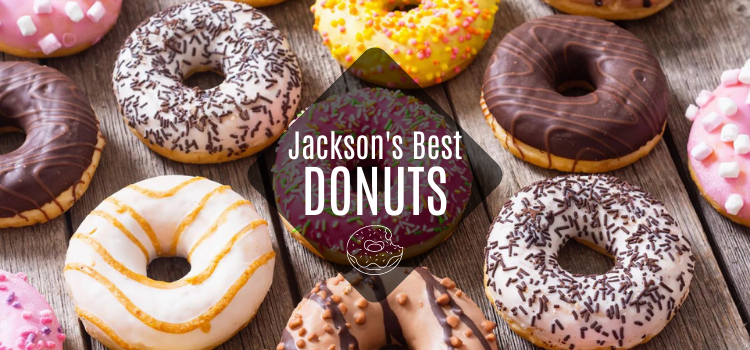 Who doesn't love a good donut? Whether you're in the mood for a classic, glazed treat or something a little more adventurous, Jackson, TN has got you covered. In this post, we're going to explore some of the best places to get donuts in town. So grab a cup of coffee and get ready to satisfy your sweet tooth!
Do Dah's
Located on Stonebrook Place is a must-visit for any donut lover in Jackson. Their classic glazed donuts are fresh and fluffy, while their specialty flavors (like blueberry cake and apple fritter) are downright addictive. Get your donut order in early and they even can spell out Happy Birthday in donuts!
US Donuts
US Donuts has been a go-to spot for Jackson residents looking for a sweet treat. Their donuts are made fresh daily, and the variety of flavors is impressive. Try the classic glazed, the chocolate, or the strawberry t for a truly indulgent experience. US Donuts is located in the shopping center where Kroger on University Parkway is.
The Donut Truck
If you're looking for something a little out of the ordinary, head over to the West TN Farmers Market in downtown Jackson. The Donut Truck owned and operated by Mennonites out of Rutherford, TN, has been serving hot, fresh donuts at the West TN Farmer's Market since 2012. These donuts are hard to miss, they are HUGE and pack a ton of flavor. Customers start forming a line as early as 8 am to get their hands on these locally famous donuts, so don't be late!
Dunkin' Donuts
You can't talk about donuts without mentioning Dunkin' Donuts. This chain is beloved across the country for its consistent quality and variety of flavors. Whether you're in the mood for a classic jelly donut or something a little more adventurous (like a pumpkin spice latte donut), you'll find it at the location on Stonebridge Blvd right down the street from our office.
From classic glazed donuts to creative specialty flavors, these five shops have something for everyone. So next time you're in the mood for a treat, skip the supermarket donuts and head to one of these local favorites. You won't be disappointed!