Satisfy your Cravings: Best Steakhouse in Jackson, TN
Posted by Beth Haltom on Wednesday, August 16, 2023 at 10:00 AM
By Beth Haltom / August 16, 2023
Comment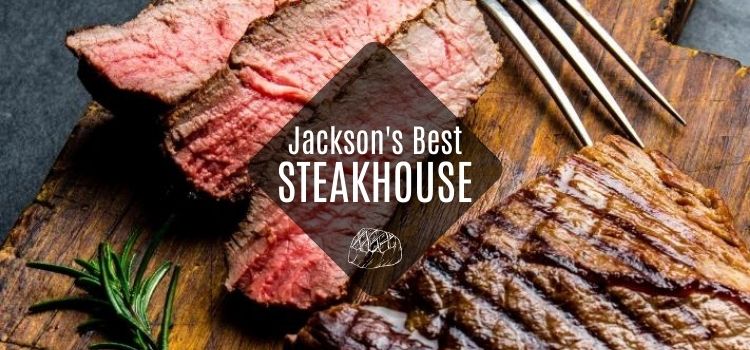 Savoring the Juiciest Steak at the Best Steakhouses in Jackson, TN
A good steak dinner is the epitome of indulgence. You could argue that there is no other meal that could satisfy you the same way, offering you heaps of juicy, tender protein that's both filling and pleasing to the eye and nose. And when it comes to good steaks in Jackson, TN, there's no shortage of options. However, finding the best steakhouse for your particular tastes is an adventure worth taking. Let me tell you about the best steakhouses in Jackson, TN.
When it comes to delivering premium meat cuts and exceptional dining experience, Does Eat Place has no match. It is easy to find, located in the heart of downtown and the ambiance is historic. Located in the old Greyhound Bus Station you'll feel welcomed the moment you step in! Their menu is small, but what they're known for is their steak selection and tamales! From filet mignon to rib-eye to New York strip, you'll find the perfect cut to appease your taste buds, with equally delicious sides to elevate your dining experience. No need to put on your fantasy shoes, attire from blue jeans to a suit is welcome.
If you're after the ultimate steak experience, The Blacksmith is the place to go. It is a charming spot with exposed brick and a warm, welcoming atmosphere. Patio dining by the fire pit is our favorite. They are committed to using prime beef and cooking it to your liking every time. To complement their tender meat cuts, they offer an extensive wine list, so be sure to ask your server for advice on which one to pair with your meal. Don't miss out on the fried green tomatoes with pimento cheese dip or beef tenderloin crostini appetizers to take your experience up another level.
If you're a fan of the unconventional and want to try a steak that's cooked with unique flavor and technique, Flatiron Grille is worth a visit. Their wood-fired steaks come in generous portions, and you can choose from a variety of flavoring options, such as bourbon-laced, truffle butter, or blue cheese and bacon. The servers are excellent, and the ambiance is upscale - it's not only a perfect date night option but also a great venue for a special celebration.
Finding your favorite steakhouse in Jackson, TN might take some trial and error, but these three options will make your taste buds dance and your belly happy. Whether you're in the mood for some serious indulgence at Flatiron or some adventurous flavors at the Blacksmith, or a relaxing night out at Does Eat Place, you have an array of options to choose from. So make a reservation, grab your date or family, and enjoy the best steak in town.